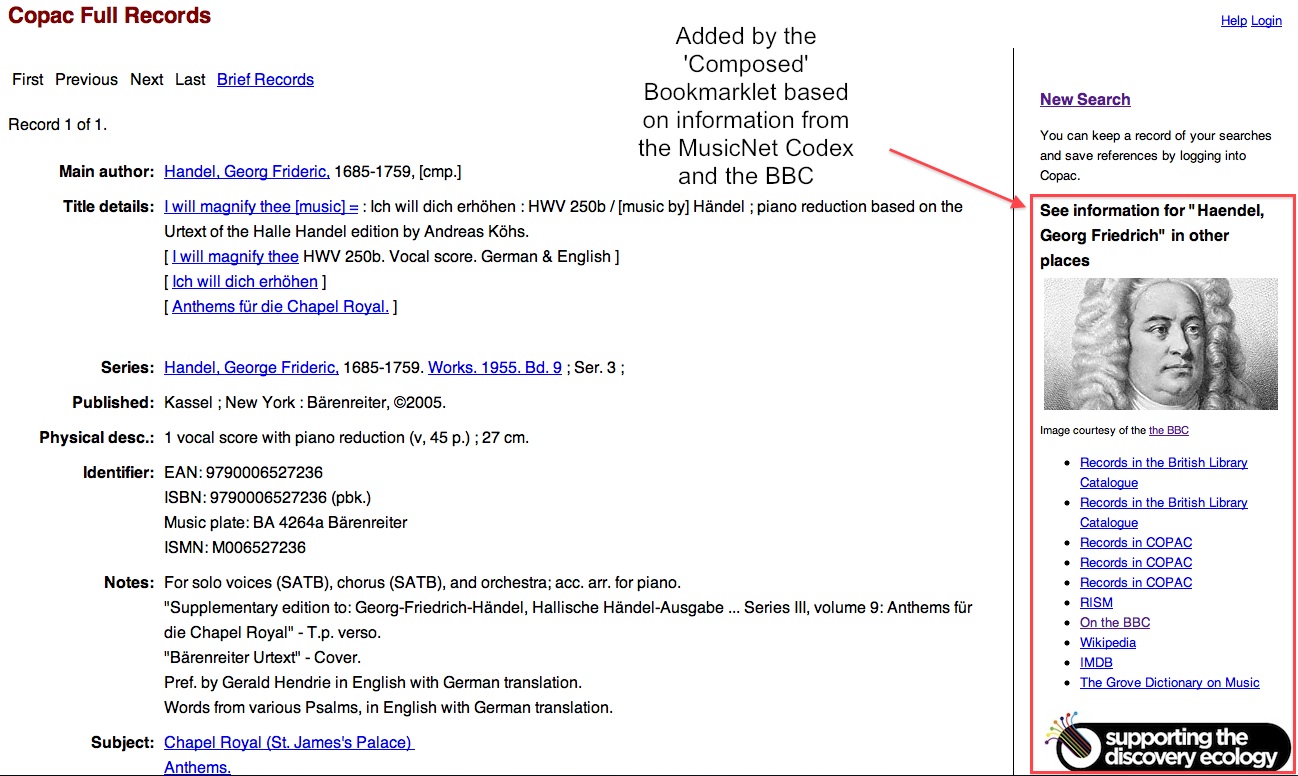 Here's a great example of how the MusicNet data can be used to enhance existing sites. The 'Composed' bookmarklet decorates an existing COPAC composer record with all the extra information that MusicNet contains about that person.
Head on over to this blog post for more details. Incidentally this was created as an entry to the UK Discovery competition we blogged about earlier in the year.
So, who's going to turn this into a GreaseMonkey script so that the bookmarklet isn't need?